The Denver housing market sits in an opportune spot for both home buyers and home sellers. According to the Denver Metro Association of Realtors, the metro-Denver housing inventory is up an astounding 28% year-to-date from 2018 and has hit its highest inventory level since October 2013 at 9,520 residential active listings. With interest rates low and a large pool of houses to choose from, now is a great time for homebuyers. Consequently, home prices are also peaking which makes for an auspicious time for homeowners to sell.
Although the average sold price in the residential market is down .54% since last month, the $499,807 average sold price, is still up 1.64% since last year. Additionally, year over year the days on market is up 66% for the median and 25% for the average. These houses that are on the market for longer can help balance the playing field for buyers and sellers.
Another important fact that we must look at is the decision of the Federal Reserve to not raise the federal funds rate. In fact, experts are expecting the Federal Reserve to lower the Fed Rate by .25% and maybe even up to .50% at the end of July. As a result of this decision, we could see mortgage rates fall even lower than they are now, which will be an incredible opportunity not only for buyers but for sellers as well.
Buyers have the lowest rates since November 2016 which is tipping the scale and balancing out the market, putting an end to the long-running strong sellers' market. Furthermore, home prices are expected to increase and consequently, the value of the investment as well. On the other hand, sellers will be able to walk away with more than five years of appreciation gain on their properties. By replacing their current homes at today's low interest rates, continued growth will occur although at a slower and more steady rate than what we've been seeing the past couple of years.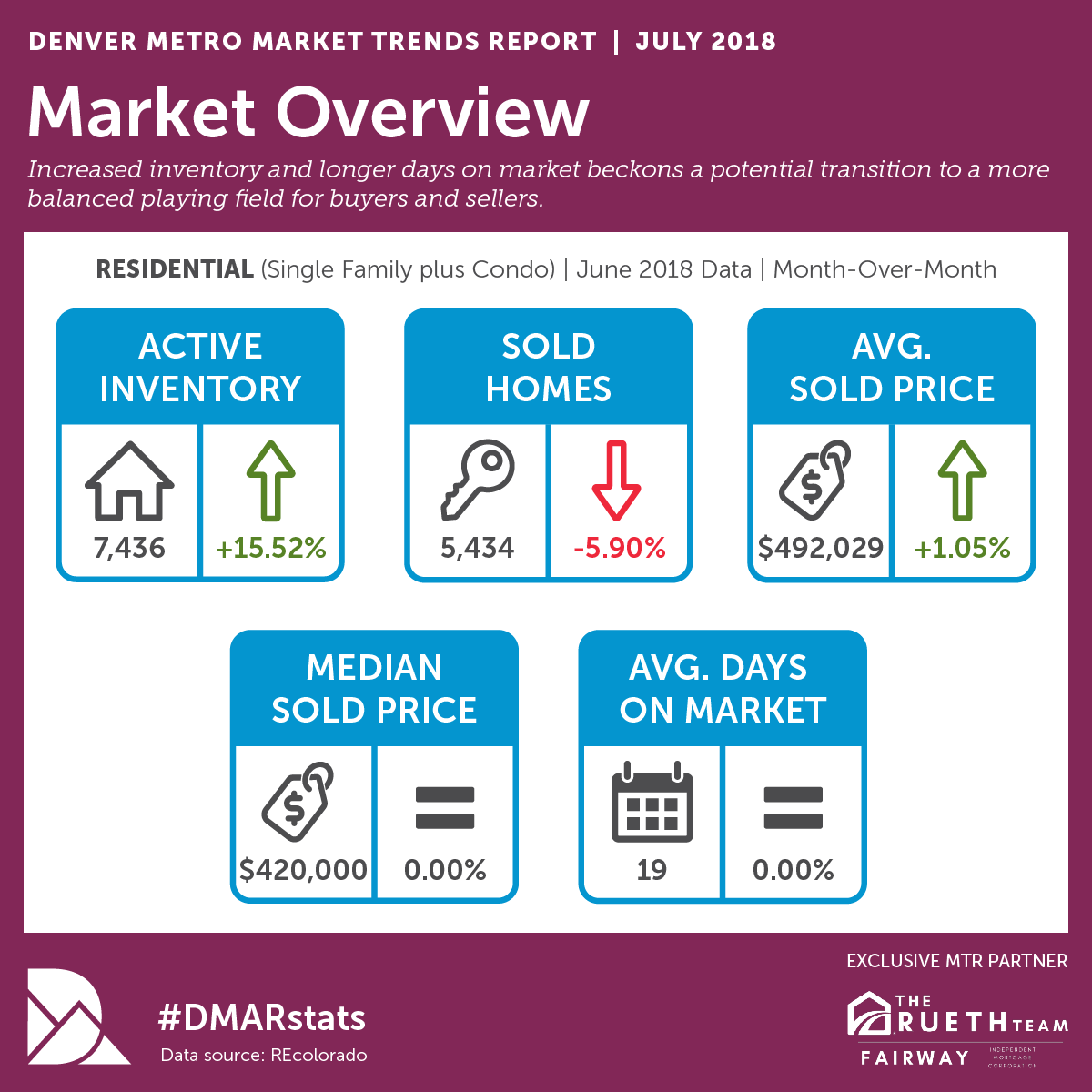 In June, the luxury housing market is still going strong although sales for single family housing are down slightly. Since last month, luxury home sales are down 12.70% compared to last month and year to date sales are down 2.72% according to DMAR. However, sales are up 34.05% since 2017 with 242 more luxury single family homes sold this year compared to 2017. The luxury condo market is still pretty hot with sales up 38.78% year to date and 4.26% since 2017.
Days on market in the single-family luxury market are moving downward with an average of 58 days on market year to date, which is a 13.43% decrease year over year and a 22.99% decrease since 2017. Average days on market for the luxury condo segment sits at 53 days on the market, which is down 19.70% year to date and down 14.29% from 2017.
Even though the sales price to list price sits at 97.62% for the luxury single family homes and 97.99% for luxury condos, price per square foot is still increasing for both segments. A single family luxury home has seen a 4.56% increase in price per square foot at $298 and luxury condos were up an astounding 23.30% at $635 price per square foot.
Increasing inventory in the luxury market, fewer days on the market, and increasing prices are all pointing in the right direction for the luxury market. These numbers still look good and the market is balancing out which is a good sign for both buyers and sellers.