Whether you are selling your home or looking to give your house a facelift, spending some money to increase your homes curb appeal will ultimately result in getting top dollar for your humble abode. Whether you plan on staying in the house or not, first impressions matter and if you put the sweat equity into your home then you will have a beautiful exterior with gorgeous upgrades to increase its value. We have put together a list of 10 curb appeal improvement projects to make your home the best it can be.
1. Power wash off your house
Most homes are covered in dirt, grime, and maybe even mold and algae that should be washed away from your house. Power washing the siding, the deck, the driveway, and the walkways are an easy way to increase your curb appeal. If you don't own a power washer, you can rent one from any big box hardware store like Home Depot or Lowe's.
2. Repaint your front door
Repainting your front door is an easy and cheap DIY project that can make your door pop. Choose a bold color that accentuates your homes exterior.
3. Refurbish your house numbers
Often times the numbers of your house can become dirty, dingy, and outdated. By either replacing or refurbishing them, you can create a harmonious or contrasting effect with the style of your home. Also consider moving the placement of the numbers to somewhere more visible to make them more a part of the whole design of your home.
4. Add some plants to the front yard
Adding greenery and fresh flowers is an instant and easy way to spruce up the exterior of your house. If you don't have the space to plant a garden in your lawn, add some planters and window boxes to accentuate entryways and windows. Plant some colorful and seasonal flowers as well as some tall evergreen bushes. Just make sure to water the plants because nothing decreases curb appeal like dead plants.
5. Light up your lawn
Clear off any cobwebs and debris around your porch light or replace your current sconce or pendant with something fun, fresh, and modern. Also add some solar light fixtures to light up a walking path to the front door. Security lights can also be installed to help potential buyers to feel safe.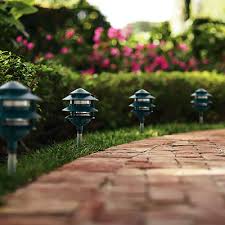 6. Modify your mailbox
Mailboxes can become outdated easily, so swap out your old, rusty mailbox for something new and stylish. This is another easy fix that can add a fresh look to the front of your home.
7. Add some front door decor
Purchase a wreath for your front door for every season in order to add a homey feel to your home. Avoid wreaths that contain seasonal elements that can date your wreath and make it seem out of place. Opt for wreaths made from faux plants that will make life easier by not having to continually purchase a new wreath every couple of weeks.
8. Clean your gutters
Clogged gutters full of debris will not attract anybody to your house. Clean out the gutters (both inside and out) to remove built-up dirt and debris. If your gutters are looking sad and saggy, consider replacing all of the gutters.
9.Clean the windows
Another DIY project that won't cost you very much at all it cleaning your windows from inside and outside of the house. A crystal clear window will allow the light to stream into your house and will glisten in the sun. If you have multiple upstairs windows, you might want to look into hiring a professional service to clean your windows.
10. Improve the garage door
While replacing a garage door can set you back hundreds of dollars, making some improvements can be much more cost effective while still increasing your curb appeal. One improvement that can be made is getting the garage door stained. First, you will want to power wash the garage door and then you can put the stain on yourself. After the garage door is stained, add some new hardware like faux hinges and handles to spruce up the door.