Mortgage rates continue to hover near all-time lows with the 30-year fixed rate mortgage landing at 3.77 percent compared to 3.83 percent from Bankrate.com surveys. Freddie Mac had rates at 3.57 percent with .6 points and fees. The 15-year was at 3.05 percent according to Freddie Mac, where Bankrate.com had the 15-year at 3.15 percent.
One interesting factor in my mind is the 5/1 adjustable-rate mortgage (ARM) is at 3.50 percent on Bankrate.com compared to the 30-year that ranges between 3.57 percent and 3.77 percent. With the 30-year and the 5/1 ARM so close in the rate, I would advise that you go with the 30-year with rates this low.
Jumbo rates for a 30-year are about the same, and actually just a bit lower at 3.76 percent from Bankrate.com data. This is a good sign for the luxury real estate market and move up buyers. With mortgage rates hanging around at historic lows, we should see a robust real estate market across all segments of the market.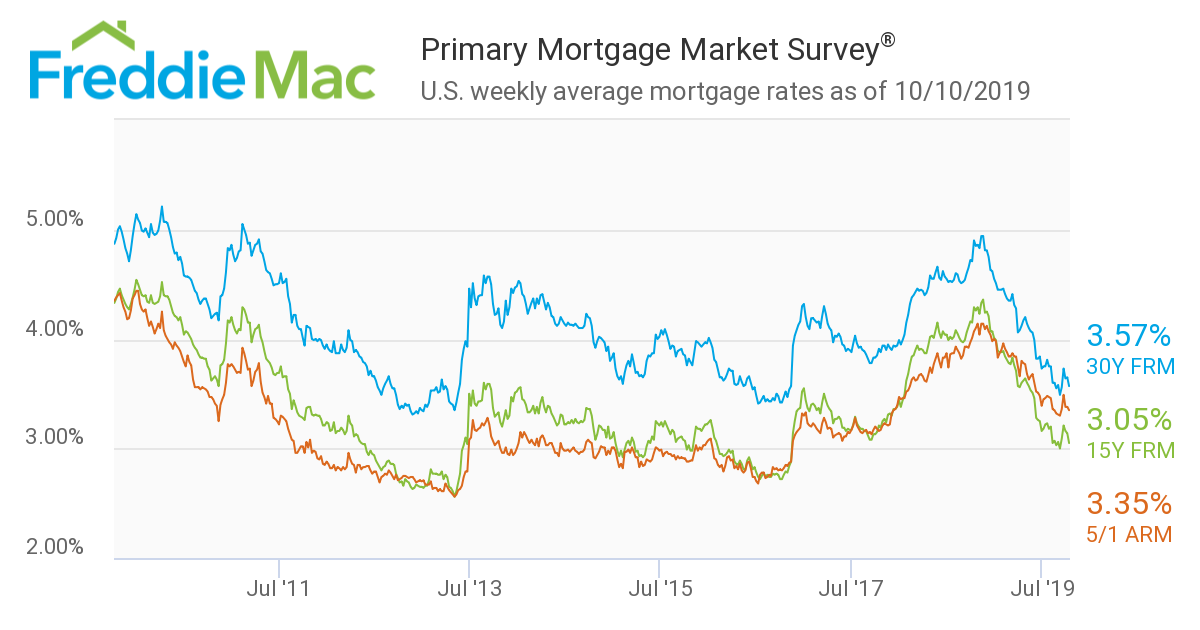 Source: Freddie Mac & Bankrate.com.